February 20th, 2012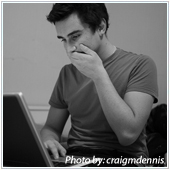 Is your staff bringing their own devices and gadgets to the workplace? There are pros and cons that you need to know before you decide to adopt this practice for your business.
The benefits companies cite to adopting a BYOD policy are many, among them:
Savings on capital expenses and training costs in using company equipment—compensating employees instead via other means such as flexible work hours, subsidized purchases, insurance, and other benefits.
Less management headache—effectively letting employees decide what to use releases the company from some overhead and management responsibilities.
Improved employee satisfaction—by giving employees the freedom to use devices and applications that they prefer.
However, before you consider letting employees bring their own personal technology to the work place, be aware that there are also disadvantages, and sometimes very real dangers in doing so. These include:
Non-standardization of hardware, operating systems, and applications. If your business operations require that some equipment is integrated with others, then BYOD can in the long run actually increase IT management costs and decrease efficiency.
Exposing your network to malware or security vulnerabilities and breaches. When your employees bring their own devices to work, you lose important control over their security. Consumer devices often don't employ comparable bullet-proof security technologies mandated by businesses.
Leakage of confidential or proprietary information. Employees will naturally do what they want with the data on their devices, even if it doesn't belong to them, or it's against company policies. Employees can also lose precious company data when they misplace or damage their personal devices.
Lower economies of scale in procurement. Essentially because everyone is buying devices on their own, you miss out on the chance to consolidate purchases and lower purchase costs for everybody.
Have you adopted a BYOD policy at work? Thinking about it? Worried about this trend? If you need to understand BYOD better so you can define a policy for your staff, contact us and see how we can help.

Published with permission from TechAdvisory.org.
Source.